My life has been anything but normal. The most frequent question I get is "What made you choose to be a Private Investigator and Bounty Hunter?" I love chasing bad guys, wrestling them to the ground and handcuffing them, but let's start with childhood....

Childhood was fairly normal, by fourth grade I had lived in Oklahoma, California and Alaska. In sixth grade a fatal accident turned my life upside down.  On March 14th my mom, Betty Lou West, was killed in a car accident.  Nothing was normal after that. We lived in Oklahoma when the accident occurred, but almost immediately after, my dad moved us back to Alaska.

My mom encouraged me to write as a child. She would say, "Roxy, write me a story about a girl playing in the woods." A few hours later I would return with the story. "That's the best story I've ever read" she always told me. Here's
one of the stories
I wrote when I was six it's pretty eerie, since four years later my mom died in a car wreck. You have to appreciate the big twist at the end lol. After mom's death I continued writing stories, it made me feel like mom was just in the other room waiting to read it. Only difference was when I finished I couldn't run to her and hand them over...I tore them up and threw them away.
In eighth grade I found myself back in Oklahoma. I was a lost little girl in everyday life. When I would escape into a land of fiction with a pen and paper I felt at home.

Roxanna Kay through the years....

In the 10th grade I ran away from home with a blind date to Pasadena, Texas. Here's a
true story
I wrote about the experience. I ended up marrying the blind date when I was a senior in high school. We moved to Trinidad, Colorado for a few months. We then moved back to Tulsa, Oklahoma and divorced within the first year. At seventeen years old I was living alone and going through a nasty divorce.
My husband broke in my house while I slept and beat me to a bloody pulp. He broke my nose, and I had two black eyes, ribs bruised with a hairline fracture, lips swollen inside out, one tooth went through my top lip, knots on the left side of my head so bad I couldn't comb my hair and I was so badly bruised and sore it was painful to breathe, more less move. You guessed it...
here's a story
I wrote about the experience...lol.
After I recovered I met my second husband playing in a band, at a bar. We had rambling souls and traveled 49 states and Canada. Leaving Hawaii the only state I have yet to explore.

Married and divorced twice by the ripe ole age of twenty-two, I remarried at twenty-four. The third marriage produced my pride and joys, Chase and Avery. Now with two babies hanging on my legs and a third divorce at twenty-seven (due to domestic violence) I settled in Glenpool, Oklahoma. Surprise, surprise...here's
a true story
about what I went through at the time. Thank God for guardian angels!
Vowing never to remarry I dove into training as a Private Investigator/Bounty Hunter. Hey, I wrote a little something about
my life as a Private investigator
. I endured self-defense training, body guard training, semi-automatic weapons training, survival training, an array of investigative skills training from criminal to car accidents to undercover...the list goes on. After all I had been through I made sure that if another man attempted to battered me, I would get the best of HIM. Without fear I arrested men twice my size, it was my therapy.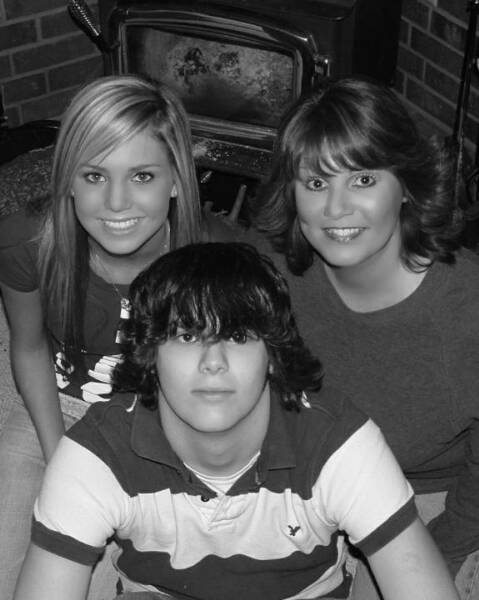 Chase, Avery & Roxanna Kay

Family Photo

I have been accused of being highly driven with my involvement in making movies as a Producer/Actor, modeling, coaching basketball and cheerleading.  I've even taught line dance classes. Public speaking on radio, TV, personal appearances and emceeing concerts and beauty pageants, always proves to be entertaining. Another interest I've been involved in is the country music business. I have managed singers, performed public relations services for a top ten recording artist. I have produced country music concerts for a highly acclaimed casino and for fund raising purposes. Hey, life is YOURS...OWN IT!

Chase and Avery are now in their twenties. They long since figured out their childhood wasn't the norm with a mom like me. I haven't decided if it's a good thing or a bad thing yet...I'm sure I will write about it when I figure it out.  

I had a successful career for over fifteen years as a Private Investigator/Bounty Hunter.  Writing has always been apart of my life.  I have written commercials, magazine articles, scripts, short stories,  mystery books and created many ad campaigns.  OMG...I almost forgot...I wrote a story about
my life as a writer
...giggle.
Putting my love of writing and love of investigating together, I created the Rikki Rankin series. 

Triple Cap and Blood Hold are now available!

I'm working on the next book in the Rikki Rankin series. It's gonna be a goodun! I'm excited about this one!

My PI logo from over 20 years ago...love it!


I have helped battered women escape and start a new life. Abused children have called me their "Guardian Angel". Passionate about helping other women going through domestic violence, I have traveled around speaking to these groups and teaching self-defense techniques.  A highly energetic program with a positive and self-esteem building message.

Back to the question...what made me choose to be a Private Investigator and Bounty Hunter?

The answer...at the end of the day I wanted to know I had helped someone - a difference was made in someone's life or in the community. The neighborhood was a little safer place.  Okay, truth be told...I am an adrenaline junkie and the rush of catching a bad guy just can't be beat!